Prelude & Fugue in E minor (The Wedge)
-o-o-o-o-o-o-o-o-o-o-o-


Music in Clepington Series 1











The Organ and Choir





of Clepington















Organ

Toccata and Fugue in F

Buxtehude







Choir:

Lift The Strain Of High Thanksgiving

Watkinson



Bow Down Thine Ear

Arensky



I Will Sing A New Song (for solo soprano)

Dvorak



Soloist: Elizabeth Mackaskill





King Of Glory, King Of Peace

Bach







Organ:

Eight Pieces For Musical Clocks

Haydn










| | |
| --- | --- |
| 1. Tempo di Minuetto | 5. Presto |
| 2. Allegretto | 6. Allegretto |
| 3. Allegro | 7. Allegretto |
| 4. Tempo di Minuetto | 8. Marche |





Choir:

Blessed Be The God And Father
Soloist: Morag Finlayson

Wesley



Lord For Thy Tender Mercies' Sake

Tye



There Is A Green Hill (for solo baritone)

Gounod



Soloist: Gordon Angus





Jesu Lamb Of God, Redeemer

Mozart







Organ:

Fantasia

Whettam







Choir:

Rejoice In The Lord Alway (The 'Bell' Anthem)

Purcell



Whence Is That Goodly Fragrance
Soloist: Jean Beattie

Baker



On This Day Earth Shall Ring

Hilton Stewart







Organ:

Suite Gothique

Boëllman



Introduction Chorale





Menuet Gothique





Prière à Notre Dame





Toccata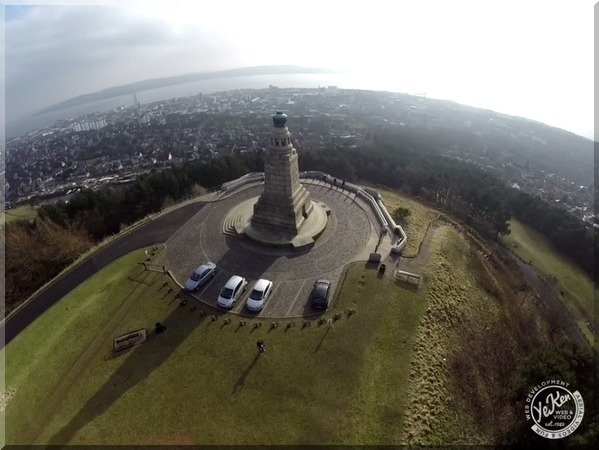 The Dundee Law ('Law' meaning 'hill'), an ancient now
happily inert volcano on which stands the City's
War Memorial to the dead in two World Wars.
Its beacon is lit on the night of Remembrance
as a focus for the memories of the bereaved.
What import has has this locus on the present website?
While directing the music at Clepington Parish Church,
one minister wanted to do something different for a
Good Friday evening service to round off Holy Week.
I suggested a dusk service atop The Law, rationalising
this by quoting the ancient Egyptian "Hail Ra that goest
in Thy barque, into the caverns of the dark." He was
duly impressed and even acquiesced when I suggested
that the church Boys' Brigade pipers could provide the
accompaniment to the hymns, myself scoring the music.
Having had the blessing of the city council, the service
was executed with a small congregation to the
delight of all concerned.
The Law is situated c. three quarters of a mile from
Clepington Parish and has another church
nestling at its base - The High Kirk, shown below.

DIRECTORY